Company Profile
Founded in 1991, Beijing Bona Group is an enterprise of diversified development that covers the business of electric power intelligent solutions, power engineering general contracting, real estate development and hotels.Key subsidiaries of the Group: Beijing Banner Electric Co. Ltd., State Power BONA (Beijing) Electric Equipment Co., Ltd., Shanghai Banner Jiechen Electric Co. Ltd., Beijing Changxin Huilongyuan Villa Co., Ltd., Wyndham Beijing North (Five-Star), Ramada Beijing North (Four-Start). The total capital is USD 3 billion.
Over the years, the Group has received many on-site visits of leading national and international leaders who made high praises about the company's construction and development, provided guidance ideas, and fully affirmed the quality and service of company's products.
Beijing Bona Group, in virtue of its own advantages, actively established cooperative relations with China Electric Power Research Institute, North China Electric Power University and other authoritative institutions. It established the "Bona Scholarship" at North China Electric Power University and set up a University Students Practical Teaching Base of North China Electric Power University. The Group also cooperated with Freescale, a leading international manufacturer of professional devices, to establish the Bona-Freescale Semiconductor Joint Laboratory. Through the cooperation with these authoritative organizations on the transformation of research results and joint development, Bona Group further improved its overall R&D level and independent innovation capabilities, providing more impetus for the accelerated development.
Looking into the future, the Group follows the mission of "prospering the country and enriching the company" to continuously create great value for users, well-beings for employees, and contributions for the society.
Set up time:1991 Total assets:3,000,000,000USD(USD 3 billion)

Corporate Vision
Corporate Vision: to establish an efficient product development system, master core technologies, provide customers with cost-effective power equipment and services, fully meet customer needs, and become a first-class enterprise with great international competitiveness in the power transmission and distribution field.
Organizational Structure
Beijing Bona Group owns five subsidiaries
Beijing Banner Electric Co. Ltd.
State Power BONA (Beijing) Electric Equipment Co., Ltd.
Shanghai Banner Jiechen Electric Co. Ltd.
Beijing Changxin Huilongyuan Villa Co., Ltd.
Wyndham Beijing North & Ramada Beijing North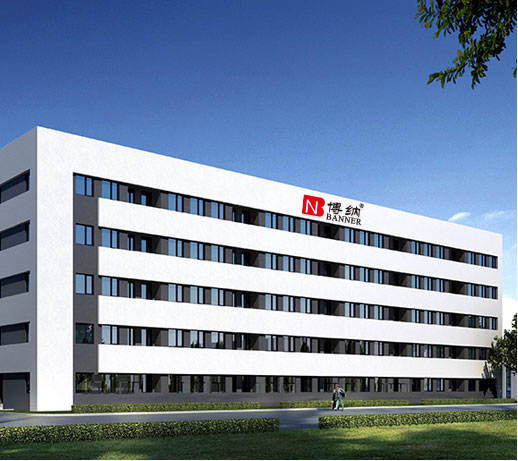 Beijing Banner Electric Co. Ltd.
(Banner Electric in short) is a provider of intelligent network construction, and overall solutions for transformation and power quality management and control. It is a national high-tech enterprise, owning relevant project implementation experience. The purpose of the company is to create intelligent transmission and distribution technologies that are safe, reliable, efficient, and low-cost.
Main businesses are:
Electricity measurement and information collection & payment system; distribution network line loss control; distribution network fault monitoring; distribution network power quality control; distributed energy management and control system; agricultural irrigation electricity payment system.
Banner Electric is an enterprise recommended by the State Economic and Trade Commission for the construction and transformation of urban and rural power grids; it is a major supplier of the electricity meters for Beijing "One Household, One Meter", Shanghai Household Meter Renovation Project, and Jiangsu Household Meter Renewal Project;
Banner Electric owns plant and office building of 50,000 m2, with a complete set of automated production and testing lines, and all of the products are independently developed. The company has developed and applied NEC, freescale (joint laboratory), ST, ARM Microchip and other design platforms, and has successively developed more than 300 new products. In order to further improve its own R&D level and innovation capabilities, the company cooperated with American Freescale Corporation to establish a joint laboratory and develop applications for smart grid chip technology.
Shanghai Banner Jiechen Electric Co. Ltd.
Shanghai Banner Jiechen Electric Co. Ltd.independently researched and developed various types of dry, oil-immersed, box-type transformers and high-quality electrical equipment that are composed of amorphous alloys and silicon steel materials. It is located at No. 398, Feizhou Road, Lingang New City, Pudong New Area, Shanghai. The company covers an area of 1,000 acres, with the plant and office area about 30,000 m2. The main equipment in the company's plant are purchased from Germany as a standard modern assembly line factory with an annual production capacity of 8 million Kva. The company has complete supporting facilities, a beautiful environment and convenient transportation.
The company has a registered capital of RMB 100 million and fixed assets of RMB 380 million. It has won the titles of high-tech enterprises and energy-saving products in Shanghai, and has passed the ISO9001 quality system certification.
The transformers produced by the company are sold to the entire country, boasting good performances in utilities of 21 provinces. The company enjoys good product running records in residential, commercial, industrial fields.