Who is Banner?
Founded in 1991, Beijing Banner Electric Co., Ltd. (hereinafter referred to as Banner) is one of the new high-tech enterprises in Beijing and a famous brand in China now. With business involving research, development and manufacturing of electric power, electric and electronic products, software development and others, Banner produces products such as smart electric meters, concentrators, collectors, high-voltage switches, composite electrical apparatuses, transformers and complete equipment of transformer substations.
As one of the most competitive enterprises in the measuring instruments and terminal products of smart power grids, Banner takes the leading position in scale, productivity, sale and quality. With more than 1 million square meters floor space and more than 420 thousand square meters overall floorage, Banner has a total capital of 3.8 billion Yuan. In the past 20 plus years since its foundation, Banner has developed more than 300 types of meters and has become one of the biggest manufacturers of smart electric meters in China.
With its reliable quality and excellent service for many years, Banner has won good reputation and recognition among customers in the industry.

Why choose Banner?
Banner is among the top 10 in electric power measuring instrument industry. As the major supplier of measuring instrument and system for State Grid Corporation of China and China Southern Power Grid, Banner has built up a complete sales network. Up to the end of 2014, Banner has established local offices in 32 provinces, autonomous regions and municipalities, with its sales market spreading across the country and the annual sales of measuring and terminal products over 5,000,000 sets.
Costumer is God!
Banner starts to change itself from standard oriented company to customer oriented company earlier than other companies in this field. It insists on focusing on the customers' requirements, maturing product types, optimizing business processes and developing service levels to provide advanced electric power measurement solutions and prepayment service for customers.
Technology is soul!
Relying on its excellent technology, Banner has set up an Enterprise Technology Center in Beijing. Meanwhile, the company has also proactively established cooperative relationship with China Electric Power Research Institute, North China Electric Power Research Institute, North China Electric Power University, Tsinghua University and many other authorities, built up Power Distribution Communication Technology Research Institute with North China Electric Power University, founded Banner-Free scale Semiconductor Joint Laboratory with Free scale, the biggest semiconductor manufacturer in America. Cooperation with such authoritative organizations on research finding conversion and joint development further improves the overall research and development level and the capacity of independent innovation of the company and provides impetus for its accelerated development.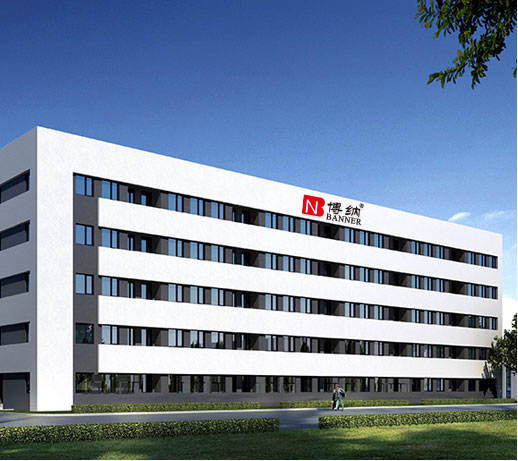 Quality is life!
With the faithfulness of high quality management, the aim of zero defect management, the criterion of delicacy management and the measure of lean production, Banner has set up a complete quality management and control system.
What's the market objective of BANNER?
While gaining great success in domestic market, Banner also attaches great importance to international market and expands it positively. In 2014, Banner officially formed the international department and comprehensively launched globalization strategy to develop overseas business. It also established strategic cooperation relationship with a Thai company in the same year to jointly invest in an electric energy meter production plant. The company has obtained field operation experience and recognition of costumers through cooperation with Kyrgyzstan and Beijing Jinchuang Company and is developing more international markets including Brazil and Uzbekistan now. Banner has established the overall international strategy of "striving for survival on the basis of quality, striving for development on the basis of service, and striving for reputation on the basis of perfection" to comprehensively develop international market. Banner has gradually improved the research and development as well as the promotion of international electric power meters, realized "platform development" of products, and developed different types of meter catering to low-end, middle-level and high-end markets as well as software products such as prepayment software, collecting system software and etc. Banner has successfully joined DLMS and STS associations, passed related authorized certification, perfected meter types which meet diverse requirements of global market and achieved benign development of "each of Banner's meter is qualified with certificate and will further promote the development of the company".
"Creating the worldwide brand and being the world-class supplier of smart power grid equipment and solutions" is the consistent pursuit of Banner staff. With experience accumulated in the past twenty plus years, Banner will make the national brand bigger, stronger and more refined, so as to contribute with its more exquisite technology, higher-class products and perfect service, to the growth of smart power grids in China and even in the world!